When the skies turned white and neighboring houses vanished behind thick clouds of smog—we wished for snow.
Ruth Silbermayr-Song
Author
Snow in Austria's countryside
When I was a child growing up in Austria's countryside, far away from the city and most other human settlements, snow was so common in winter that we didn't need to wait for it. Just as the change of seasons would happen with certainty, millions of snowflakes would cover the ground in white in winter with just as much predictability. White Christmas was the norm. As an adult, snow in winter wasn't as certain anymore. Trudging through a field of snow reaching up to my knees to reach my school bus, rolling home a snowball that would be bigger than me even before I reached the converted farm house we lived in, and the numb feeling of hands and feet being warmed up on the heater have long become distant memories.
Moving to the city in my teens has meant less snow and more mud. Gone were the days of playing in the snow during the holidays from dawn to dark, and here were days of trying to navigate streets in a way that would not completely mess up my shoes, or mean I'd stay at school with wet socks for the whole day. To me, less snow was a sign of moving from the countryside to the city more than that of climate change. Whenever I go back to my childhood home now, I know it is also the latter. White Christmas or even snow in winter doesn't always happen, and the days you can go cross-country skiing or bobsledding have become few and far in between.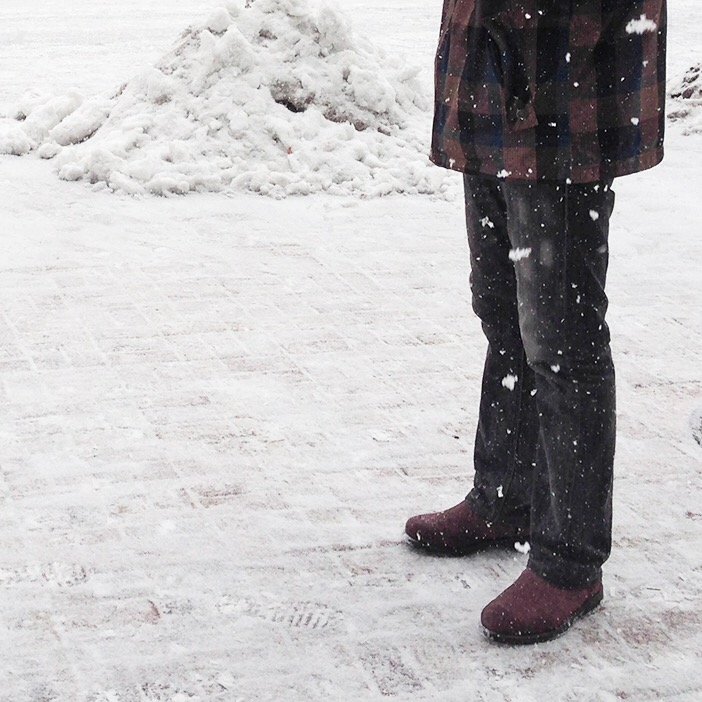 No matter if I was waiting for the first snow of the year or wishing winter away, the sight of a year's first snowflakes floating down the dark wintry skies would always, without exception, create a feeling of utter peacefulness in my heart. The first snow would make the world pause for a minute, embracing us with its perfect beauty, and have millions of people look up at the sky in synchronization, feeling connected with the earth beneath our feet, the sky, and the universe.
My husband also says about his hometown in Northeast China that it used to be even colder, and they used to have more snow. Although it had already snowed a little this year—when the skies became white and neighboring houses vanished behind thick clouds of smog—we wished for snow again. My baby, toddler son, and I locked ourselves up at home, afraid of going outside not because of the cold, but the air. Every morning, we'd look at the air quality app. My toddler son would check twice, looking at the red symbol on my phone first, and the sky next. "The sky is grey-white, it isn't blue. The air is dusty. I can't go to kindergarten today," he'd exclaim, not entirely unhappy about staying home with me. He is more familiar to smog than fog. But I'd rather he know about smog when it's clearly there, than being in denial and calling it fog like so many other people around us do. To many here, Beijing seems far away and smog is what happens there, not in our small city in Northeast China.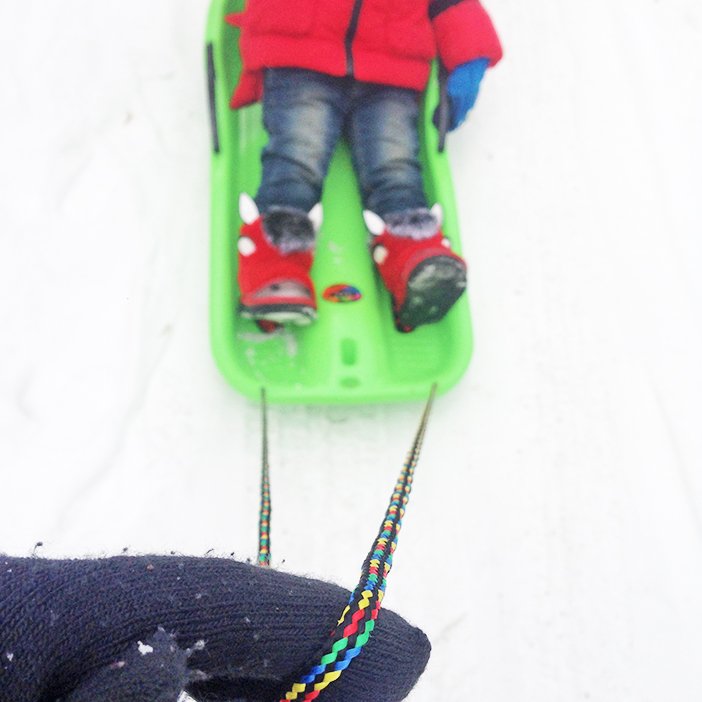 And while bundling up at home around Christmas isn't necessarily bad, we still hope for snow. This year, we'll greet the snowflakes joyfully, just like we did when we were still children. We'll greet them joyfully, looking at their dance from our window, our hearts dancing with them. We'll greet them joyfully, taking out the sleigh and enjoying the snow that brings blue skies.
We'll feel the peace that it brings.
Do you enjoy clean air where you live?