Trials And Errors Celebrating Advent With My Chinese Family
With the early darkness of winter come memories of spice tea, candles, and Austrian families gathered around the Advent wreath reading stories and singing songs.
Ruth Silbermayr-Song
Author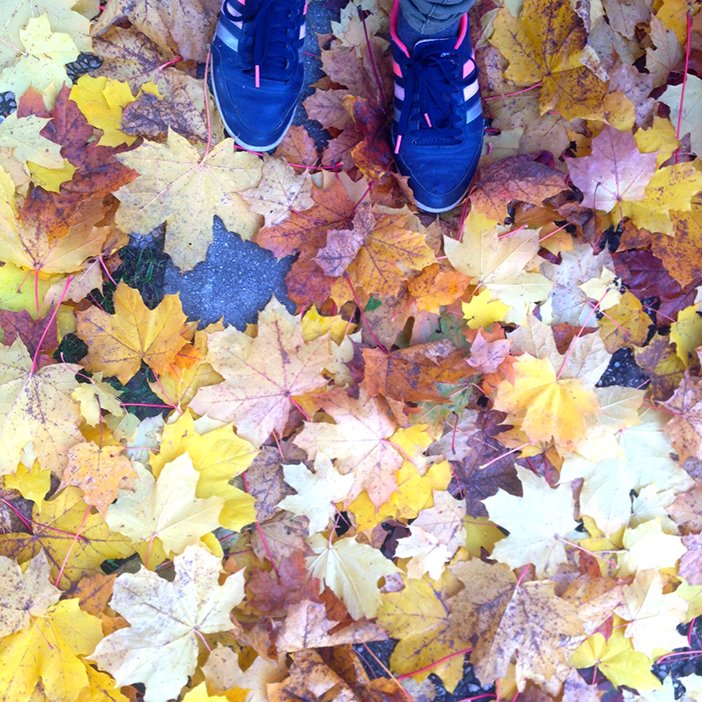 Turning the clock back at the end of October is the first sign of winter, and thus, Advent season in Austria. Some trees are still holding onto their yellow leaves, while others have already set them free for their last journey. The sky is getting dark by 5 pm now, and with the early darkness come memories of spice tea, candles, and families gathered around the Advent wreath reading stories and singing songs. On Dec. 1st, Families hang up their Advent calendars and the children open one calendar window with every passing day until all 24 windows have been opened on Christmas. In Austria, Krampus, an evil demon, visits kids who don't behave on Dec. 5th, and Nikolaus (St. Nicolas), the good counterpart to Krampus, visits those who do the day after. He'll put chocolate, gingerbread, mandarin oranges and nuts into the children's shoes while they are asleep. Christmas is celebrated on the eve of Dec. 24th.
Two months before Christmas, the shop aisles in Austria are already filled with sweets, cookies and Advent wreaths and calendars. It has been years since I have spent Advent season in Austria and I'm getting all excited about the prospect of taking a few Christmas-y things with me for my Chinese family and kids. My husband and two-year old son have never spent this season in Austria and there are only a handful of plastic Christmas trees that pop up every year in the Northeastern Chinese city of three million with live in. Except for Jingle Bells, which our washing machine plays all year round in a high-pitched voice upon finishing a laundry load, the radios there don't play any Christmas songs. When I tried to play my son German Christmas songs last year, he asked me to put on a red song he has learned from his Chinese grandfather instead. Believe me, there's no arguing with a strong-willed toddler.
This means that the main responsibility of creating some Advent spirit for my family in China is on me. And to be honest, I'm quite bad at preparing for holidays and festivities. How do you re-create that warm and cozy feeling you remember from gathering around the Christmas tree with your family as a child, the scent of melting wax and fir needles filling the apartment, for your Chinese in-laws and husband, to whom Christmas is just another Spring Festival, albeit one celebrated in the West, not in China? Although both holidays are about being with family, Christmas is silent night, while Spring Festival is all about "热闹", enjoying being with family in a lively atmosphere that is bustling with noise.
The first Christmas hubby, my in-laws and I celebrated together was a disaster. I cooked traditional Austrian Christmas dinner–sausages, potatoes and sauerkraut–and ended up being the only one eating it. My husband got into a fight with his dad over MSG and they didn't speak with each other for two days. Our paper Christmas tree was smaller than a Welsh terrier and didn't feature any decoration.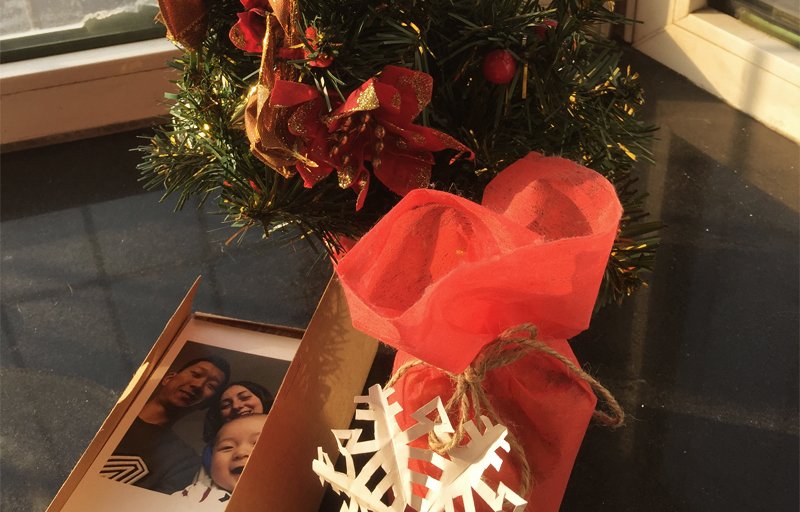 Last year, Christmas was a little better. I ordered a few presents on Taobao, made red paper stars to hang up at home and bought colorful balls to decorate our tiny Christmas tree with. My then 16-month old son and I made it a habit to guess the balls' colors in the morning. "Which color is this one," I'd ask. "Blue," he'd reply, eagerly waiting for me to ask him the next color. Knowing that they are not comfortable eating the Austrian food I prepare, I didn't invite my in-laws for Christmas dinner, but brought them cookies instead and they prepared a Christmas present for our son.
Advent season abroad will never be the same as back home, but I do believe that with every passing year, it will be easier for me to re-create some of that season's spirit in our family home in China. Advent season is about creating warmth and letting it extend in body and soul so you don't feel the cold outside as much. It's about connecting with family, and enjoying being together. Recurring rituals make it easier to get into this mood. This year, I will pack my suitcase with an Advent calendar for my son, Nikolaus treats for my husband and in-laws and Christmas cookies. My in-laws don't like the Austrian version of sauerkraut, but they do enjoy a sweet treat.
How do you celebrate Advent season abroad?