"I'm very unlucky to have ended up in Siping"
I chat with a hairdresser in Siping.
Ruth Silbermayr-Song
Author
It's February, 2015. I go to a hairdresser in Siping. The hairdresser starts talking with me. He asks where I cut my hair the last time. I tell him about my experience: "I went to a hairdresser near the university. When he was done cutting my hair, he told me that this kind of hairstyle doesn't suit me."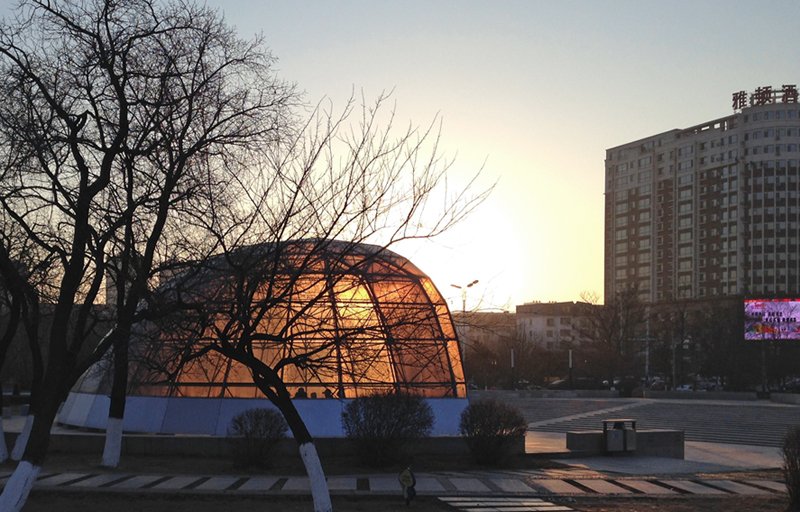 He laughs and says: "Have you told him that he doesn't suit cutting hair?" He goes on: "No, honestly. Hairdressers near the university don't actually cut hair. They practice cutting hair. University students aren't picky, as long as it's affordable, it will do for them. If you're in a bigger city like Shanghai, hairdressers near the universities cut hair well, but not here in Siping. Where are you from?"
"I'm from Austria."
"I have cut hair for a French and an Australian here in Siping. Your hair is very similar to that of Russians. When I lived in other cities, I used to cut a lot of Russian people's hair."
I ask him: "Which cities have you lived in?"
"I have lived in Beijing and Harbin. I'm originally from Harbin."
"How did you end up in Siping?"
"My wife's from here. I'm very unlucky to have ended up in Siping. If only I'd met a woman in one of the bigger cities. There's not much going on in Siping. I go to work in the morning and come back home late at night. That's all my life is about right now. Unlike the bigger cities, people here don't go out in the evenings. There isn't anywhere you can go to, anyways. Life was much more fun in Beijing. It's very lively there in the evenings."
Where do you live and how do you like it there?