"Look at China, being considerate of pregnant women"
I'm at a border crossing between Shenzhen and Hong Kong.
Ruth Silbermayr-Song
Author
It's April 2014 and I'm 7 months pregnant. One Saturday, my husband and I go to Hong Kong.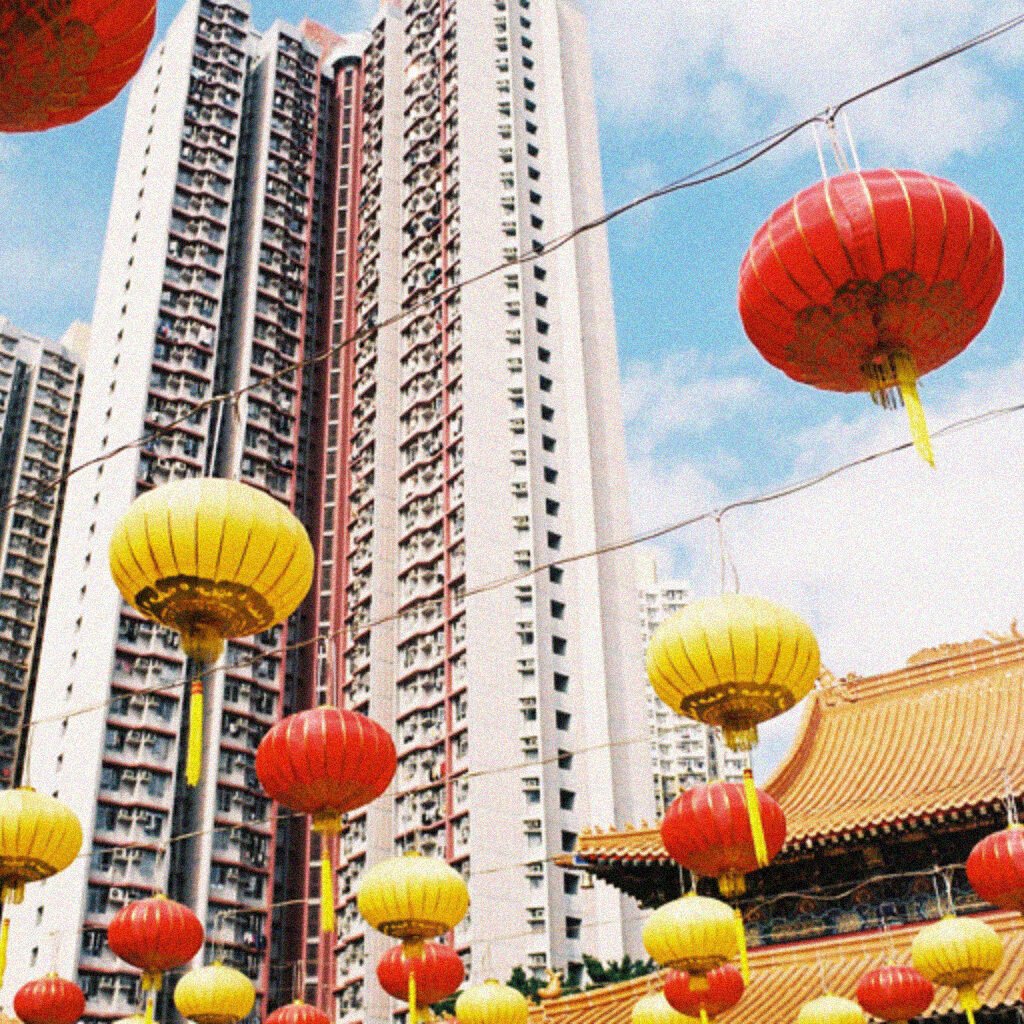 Before we arrive at the border building in Shenzhen, we come by two public restrooms. There is a really long line of people queuing up in front of both. I don't feel like queuing up for at least half an hour just to take a quick pee and decide to go to the restrooms inside the building (a decision I will regret later).
When the building comes into sight, we find out that there's another really long line. It starts way outside the building. We queue up and slowly make our way towards the building, all the while trying not to get overrun by people. After half an hour, we're almost at the entrance of the building. We see there's a special lane with no people and wonder if pregnant women can take the special lane. We have to wait a little longer until we see a security guy we can ask.
When my husband asks, the security guy says: "No."
And then: "Wait, did you just say she's pregnant? Yes, of course she can take the special lane."
He opens a small door on the side and lets us go right to the special lane.
There are no restrooms in the building. I would need a restroom really urgently, but there's no going back. At least the line in the special lane is really short, and I get to cross fast.
When we've left the Shenzhen side, we still have to queue up at the Hong Kong side to actually cross into Hong Kong. There's a special lane, but it doesn't say anything about pregnant women. We ask two officers, but both say that pregnant women can't take the special lane. When we enquire about restrooms, we get another "no". We queue up again in a very long line. After another torturous 45 minutes, we finally make it to the other side of the border building and to restrooms where I only have to queue up for a few minutes until I can finally take a pee.
Still, what I remember most about the border crossing is not my urgent need to find a restroom, but the fact that pregnant women with visible bumps are allowed to take the special lane when leaving Shenzhen, but aren't allowed to take the special lane when crossing into Hong Kong. Mainland Chinese women aren't allowed to cross into Hong Kong after week 28 of their pregnancy, but what about pregnant women with foreign passports? What about pregnant women who haven't yet reached week 28?
After crossing the border, my husband says: "Look at Mainland China, being considerate of pregnant women!" I can't agree more.
Have you ever crossed into Hong Kong from Shenzhen?